THE TERRITORY AND TRADITION
From the sea to the Alps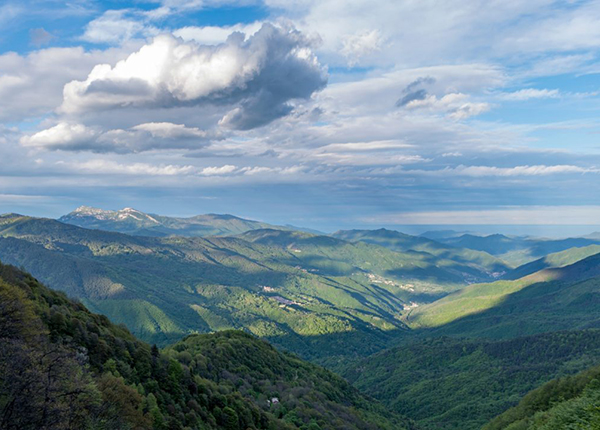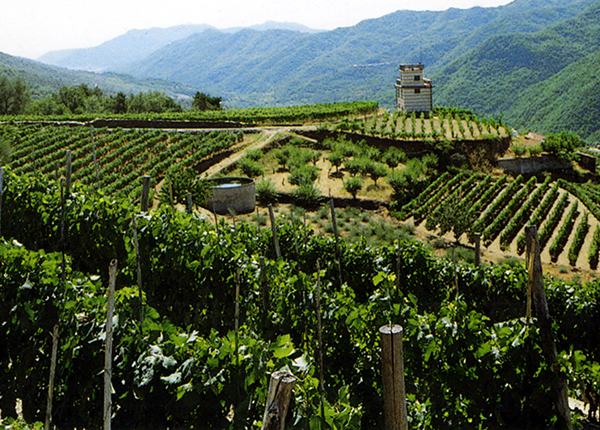 The city of Albenga serves as the starting point for the longest of the four valleys in the Ingauno region, although only its lower section belongs to the province of Savona. The Arroscia valley carries the waters
of the Arroscia stream, born from the snowfields of the Maritime Alps, to the sea, and rises through cultivated fields, vineyards and forests, bringing the salty air of the sea and the scents of the Riviera to the mountains.
The Arroscia valley is undoubtedly one of the main wine valleys in Liguria.
A few kilometres along the Albenga plain and past the Savona provincial border, we arrive at Ranzo, which, located in the valley bottom of the Arroscia stream, is certainly the gateway to the province of Imperia.
In addition to the traditional agricultural activity of olive growing, the narrow strip of land that hosts the village of Ranzo and its numerous hamlets is also home to the glorious cultivation of vines, favoured by the mild climate, abundance of water and considerable sunshine.
In this area, making wine is regarded as a 'heroic' enterprise: small vineyards on terraces levelled metre after metre are wrested from the mountains by the constant hard work of the growers and characterise the entire regional agricultural territory.
The vine that reflects this continuous heterogeneity, due to the soil, the different microclimates and the position, offers a wine with unrivalled sensory characteristics.